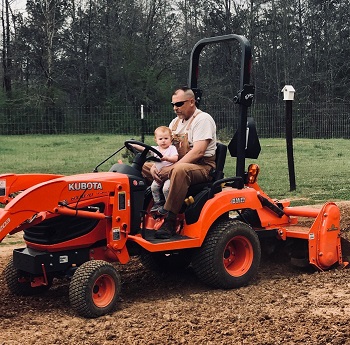 After 28 years of service in the Navy and more than a dozen homes across the U.S., Edwin
'Skeeter'
Sims and his wife, Madge, settled down among the rolling hills and forests of North Alabama.
After building their dream home
on inherited land,
they began to talk about the rest of the property.
They had many goals for their land:
They wanted to be good stewards and restore the forests

They wanted to live off the land financially

They wanted to create a productive wildlife habitat.
Skeeter worked with several local organizations to develop plans for wood and water, but had not found a solution for improving wildlife habitat. He also felt it was hard to visualize all this work together. That's when Skeeter came across an ad for WoodsCamp. He found his parcel, was matched with several opportunities in his area, and received a free visit from a wildlife biologist. Read on to learn how Skeeter added the wildlife biologist's suggestions into his larger plan, and has begun to implement these stewardship actions.
Ready to book your free visit with a forest professional?
Click below to talk to a member of the WoodsCamp team:

"It really pulled together all the work, helped me visualize my goals, and plan for my land."
When they moved to the land, Skeeter and Madge had their work cut out for them. It had been a decade since they had seen wild turkey on the property, and the land was covered in invasive species. Several sections of forest were overgrown with loblolly. A few years of drought had caused significant damage to the oaks, causing many to fall and dry up an important creek bed.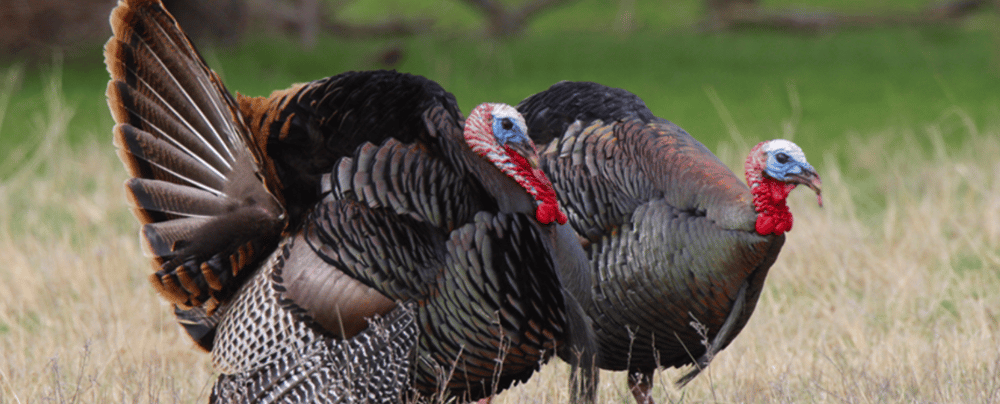 Skeeter, needing to start somewhere, called his county forester. They talked about many things – where to cut pines, create fire breaks,
and
conduct prescribed burns. The forest pro recommended calling the local
Natural Resources Conservation Services
(NRCS)
office and applying for the
Environmental Quality Incentives Program
(EQIP)
to help restore his creek bed. Together they outlined a harvest plan. He then called the NRCS office and applied for the EQIP program for his creek bed.
Skeeter was glad to have his plans for wood and water outlined, but had not figured out what to do for wildlife. He also felt it was hard to visualize all this work together.
What he really wanted was an aerial view of his property, so he could draw out sections and record goals to make each as productive as possible.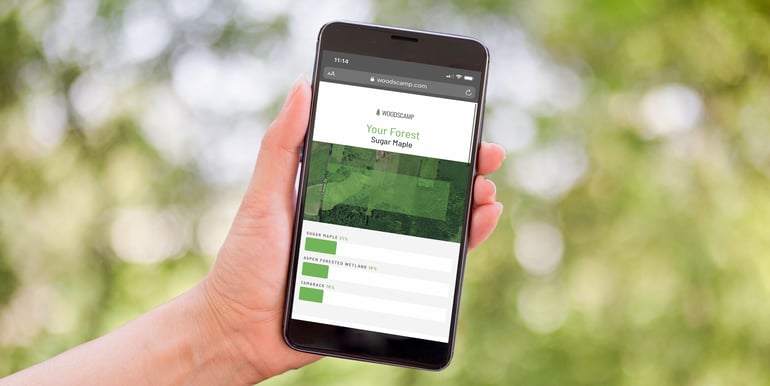 A few days later an ad popped up on Facebook for WoodsCamp, a tool provided by the
American Forest Foundation
. His WoodsCamp report matched him with a

free visit with a
local wildlife biologist
and an opportunity to

restore shortleaf habitat for wild turkey

.
Skeeter was excited — advice about wildlife was a key piece of what he was missing from his plans.
Skeeter walked the land with
Brandon, a local

wildlife biologist

with the National Wild Turkey Federation
(
part
of My Alabama Woods, helping forest owners create better habitat for wildlife.) Brandon review
ed
both his harvest and EQIP plans, and suggested management activities that would complement these plans to specifically help wildlife. This included creating transition areas between tree stands, making the creek bed more accessible to wildlife, and more. Skeeter added all these suggestions
to his overall plan.
PROGRAMS THAT SKEETER WAS ABLE TO TAKE ADVANTAGE OF
Free Visit from a Wildlife Biologists

Environmental Quality Incentives Program

to help restore his creek bed

Short Leaf Pine Restoration to improve wildlife habitat
As Skeeter and Madge began to implement their management plan, their thirst for knowledge only grew. They are looking forward to engaging with local events to learn and share with other professionals and landowners in their area. Skeeter knows they are just getting started, but he feels good about the progress he has made so far. He's glad to be settling into retirement and connecting with nature in a positive way. The home and land they have protected is something they will be able to enjoy with their kids and grandkids, together, in the future.
Ready to book your free visit from a forest professional?
Click below to talk to a member of the WoodsCamp team: